Sharla Flock Designs is a floral design studio specializing in wedding & event work that blossomed in the spring of 2002. Sharla's attention to detail and passion for her craft translates into designs that truly celebrate the people they represent and excite the senses! Sharla Flock Designs florals have been featured on the cover
of Martha Stewart Weddings as well as the pages of Brides, Style Me Pretty, and C Wedding.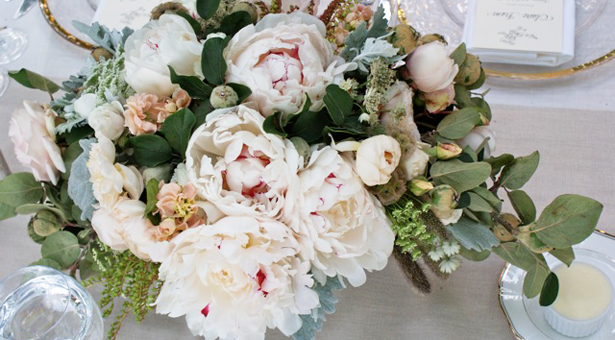 Sharla, owner & creative director of Sharla Flock Designs began her career in flowers in 1992 while receiving her BFA in Fine Arts. With an extensive art background laying the groundwork for her
understanding of color, composition, & design Sharla has continued to follow this as her life's
passion. Sharla strongly believes in taking care
of her clients with sensitivity and enthusiasm; much in the ways she approaches floral design. Sharla Flock Designs creates beautiful, textural arrangement that excite the senses and truly reflect each client's personal style and taste. She looks forward to sharing her knowledge and enthusiasm with you. Creativity is Blooming at Sharla Flock Designs.